JNV Class 9th Admission Online Form 2021 – Jawahar Navodaya Vidyalaya conducts the entrance exam every year for Admission in 9th Class. Those candidate who are interested must read official notification and can apply online form through NVS Official website or by given link below. Jawahar Navodaya Vidyalaya Admission Form Class 9  | जवाहर नवोदय विद्यालय नौवीं कक्षा एडमिशन फॉर्म 2021
If you want to get all the updates regarding Novodaya Vidyalaya class 9 admission then you may visit on biharjobportal.com regularly. JNV admission form 2021 |  JNV Admission Online Form Class 9 | JNV Entrance Exam Class 9 
Latest Update – JNV Class 9th Admission Online Apply Online last date extended upto 31.12.2020 . Candidates can get direct link to apply online below in Important Link section.
JNV Class 9th Admission Online Form 2021 – Apply Online Now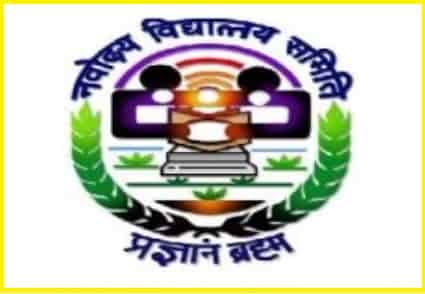 | | |
| --- | --- |
| Article Type | NVS Admission Class 9 Information |
| Admission | Navodaya School Admission |
| Academic session | 2021-2022 |
| Conducting body | NVS |
| Admission Level | National Level |
| School Name | Jawahar Navodaya Vidyalaya |
| Mode of Application procedure | Online |
| Affiliation of the school | CBSE |
| Selection Procedure | Written test and Lateral Entry |
| Area covered | Pan India |
| Official Website | www.navodaya.gov.in |
| JNV Help Desk Number | 0120-2975754 |
JNV Admission Online Form Class 9
Jawahar Navodaya Vidyalaya has officially announced the date of admission in 9 class. So, if you were waiting for the admission date and also want to know about the exam of Navodaya for  getting admission. So, keep reading this article.
Here, we will share about the JNV Admission and also about the procedure of Admission in JNV. If you also want to be updated with latest news of Jawahar Navodaya Vidyalaya then you may visit BiharJobPortal.com regularly so that, you never miss any update.
जवाहर नवोदय विद्यालय ने आधिकारिक तौर पर 9 कक्षा में प्रवेश की तिथि की घोषणा की है। तो, अगर आप प्रवेश तिथि का इंतजार कर रहे थे और प्रवेश पाने के लिए नवोदय की परीक्षा के बारे में भी जानना चाहते हैं। तो, इस लेख को पढ़ते रहें।
Seat Detail for Admission in 9th Class
The candidate will have to check availability of seat according to their area and then apply online.
You can check seat availability in the Official notice.
उम्मीदवार को अपने क्षेत्र के अनुसार सीट की उपलब्धता की जांच करनी होगी और फिर ऑनलाइन आवेदन करना होगा।
आप आधिकारिक सूचना में सीट की उपलब्धता की जांच कर सकते हैं।
Application Fee for Navodaya 9th Online Form
Age limit for NVS Class 9 Admission
A candidate seeking admission must be born between 01.05.2005 and 30.04.2009 (both days inclusive). This is applicable to all categories of candidates including those who belong to the scheduled casts (SC) and scheduled tribe (ST).
प्रवेश पाने वाले उम्मीदवार का जन्म 01.05.2005 और 30.04.2009 (दोनों दिन सम्मिलित) के बीच होना चाहिए। यह उन सभी श्रेणियों के उम्मीदवारों पर लागू होता है, जिनमें अनुसूचित जाति और अनुसूचित जनजाति के लोग शामिल हैं।
Selection Procedure for JNV Admission
Written Test
Lateral Entry
Education Qualification for Navodaya Class 9 Admission
Only those candidates who are studying in class 8th during the Academic session 2020-21 in one of the Govt/Govt recognized schools of the district where the Jawahar Navodaya Vidyalaya is functioning and where admission is sought are eligible.
Candidates appearing for the admission test must qualify/pass class 8th in the academic session 2020-21 from a Govt/Govt recognized school in the district where he/she is seeking admission.
The Students should have reasonably competency in English and Hindi.
जिले के सरकारी / सरकारी मान्यता प्राप्त विद्यालयों में से एक में शैक्षणिक सत्र 2020-21 के दौरान कक्षा 8 वीं में पढ़ने वाले केवल वे अभ्यर्थी जहां जवाहर नवोदय विद्यालय में कार्यरत हैं और जहां प्रवेश मांगा गया है वे पात्र हैं।
प्रवेश परीक्षा के लिए उपस्थित होने वाले उम्मीदवारों को जिले के एक सरकारी / सरकारी मान्यता प्राप्त स्कूल से शैक्षणिक सत्र 2020-21 में कक्षा 8 वीं उत्तीर्ण / उत्तीर्ण होना चाहिए, जहां वह प्रवेश लेना चाहते हैं।
छात्रों को अंग्रेजी और हिंदी में यथोचित योग्यता होनी चाहिए।
How To Apply for NVS Class 9 Admission 
Visit official website –  https://navodaya.gov.in/nvs/en/Home1/ or https://nvsadmissionclassnine.in/nvs/homepage (

Direct Apply link is given below in the important link section

)
At the homepage, Notification for Class 9 Admission is given.
Click on that notification and Read it carefully.
Now Click on "Registration Phase 1".
On clicking on Registration Phase 1, you will be displayed as given in the picture.
Now You Will have to Choose State and District.
Now, fill up form and upload necessary documents OR 
Contact your district JNV School.
After submitting the application form take the print out for future use.
JNVs Regions
JNVs Schools are divided into seven regions –
| | |
| --- | --- |
| Region Name | Name of DC |
| Bhopal Region | Shri P.S. Sardar |
| Chandigarh Region | Shri MA Muneeb |
| Hyderabad Region | Shri Uma Maheswara Rao |
| Jaipur Region | Shri Banna Lal Morodia |
| Lucknow Region | Shri G. Chandramouli |
| Patna Region | Dr. D.S. Kumar |
| Pune Region | Shri P. Ravi Kumar |
| Shillong Region | Ms. Shyamleela Dekha |
Mode of Examination For JNV Entrance Exam
Date of Exam – 13.02.2021
Duration of Exam – Two & Half hours ( 10 Am to 12:30 PM)
 Exam centre will be in JNV of the district concerned.
The medium of exam will be in English/Hindi.
Important Date for Navodaya Admission
Start Date to Apply online – 04.11.2020
Last Date to Apply online – 31.12.2020 (Date Extended)
Date of Exam – 13.02.2021
Important Link
| | |
| --- | --- |
| Online Registration | Click Here |
| Official Notification | Click Here |
| JNV 9th Class Syllabus | Click Here |
| Official Website | Click Here |
About Jawahar Navodaya Vidyalaya (JNV)
Jawahar Navodaya Vidyalaya (JNV) is Established by the Govt to provide free of cost education to the talented students. JNV also provides hostel to the students and that's why, those students who are very poor and can't afford English Medium Education and study in fully educational environment. JNV provides that environment, where all the students live together and study as well.
At the present , there are 636 functional Jawahar Navodaya Vidyalaya spread over 29 states and 08 states to reach in all over the India and impart quality education to the students.
Objective of Navodaya Vidyalaya Samiti (NVS)
To impart quality modern education including a strong component of culture inculcation of values, awareness of the environment, adventure activities and physical education to the talented children predominantly from the rural areas without regard to their family's socio economic condition.
To provide common medium of study such as Hindi and English.
Offer a core – curriculum to ensure comparability in standards and to facilitate and understand the composite heritage of our people.
To serve as  a focal point for improvement in quality of school education through training of teachers in live situations and sharing of experience and facilities.
To establish , develop , maintain and manage hostels for the residence of students of Navodaya Vidyalaya.
To do such things as may be considered necessary , incidental or conductive to the attainment of all or any of the objects of the society.
Features of Navodaya Vidyalaya
Navodaya Vidyalaya build their students strength from talented children, students are selected on the basis of entrance exam conducted by CBSE. The test is held annually on an All India basis and at block and district levels.
Admission in Jawahar Navodaya Vidyalaya is primarily for children from the rural areas, with provision of at least 75% seats for rura children. Seats are reserved for children from SC and ST communities in proportion to their population in the district but not less than the national average.
Navodaya Vidyalayas are affiliated to CBSE and offer free of cost education to talented children of India from class 6th to 12th. Each Navodaya Vidyalaya is a co-educational residential institution providing free boarding and lodging , free school uniforms, text books, stationary and to and fro rail and bus fare to students. However, fee Rs.200/- per month is charged from students of class 9th to 12th. Students belonging to SC/ST , girls, disabled students and children of the families Below Poverty Line (BPL) are exempted from payment of this free.
 The medium will be mother tongue/regional language upto 6th or 8th Class. However, the common medium would be Hindi/English in all Navodaya Vidyalayas.
The location of Navodaya Vidyalaya is in rural areas across the country. The state govt has to offer cost free land for permanent construction and rent free temporary buildings for the setting up of a Navodaya Vidyalaya.
JNV admission form 2020 |  JNV Admission Online Form Class 9 | JNV Entrance Exam Class 9 | Jawahar Navodaya Vidyalaya Admission Form Class 9 | Novodaya Vidyalaya class 9 admission | JNV 9th Class Admission Form | Navodaya Class 9 Admission Online Form |
यदि आपको कोई क्वेश्चन हो तो हमें कमेंट करके जरूर बताये, निचे कमेंट बॉक्स है उसके द्वारा आप हमें सन्देश भेज सकते है या फिर फिर कांटेक्ट पेज से भी समपर्क कर सकते है |
बिहार में निकलने वाली सारी एडमिशन, रिजल्ट और नौकरी की जानकारी इस वेबसाइट पर प्रदान की जाएगी | इसलिए इस वेबसाइट पर आने के लिए हमें गूगल में biharjobportal.com टाइप करे |
| | |
| --- | --- |
| बिहार जॉब की जानकारी के लिए यहाँ पर जाए | Bihar Job |
| एडमिशन से संभंधित जानकारी के लिए यहाँ पर जाए | Admission |
| Result से संभंधित जानकारी के लिए यहाँ पर जाए | Result |
| Job and Career Discussion के whatsapp Group ज्वाइन करे | Join Whatsapp Group |
For getting all bihar admission, result and govt job notification visit our webiste regularly. Type always in google search biharjobportal.com