Dhanteras, a significant festival in the Hindu calendar, marks the beginning of the much-awaited Diwali festivities. Celebrated with immense fervor, this auspicious occasion holds great cultural and spiritual importance.
In the year 2023, Dhanteras is slated to occur on 10th November 2023, symbolizing the advent of joy, prosperity, and divine blessings.
Dhanteras 2023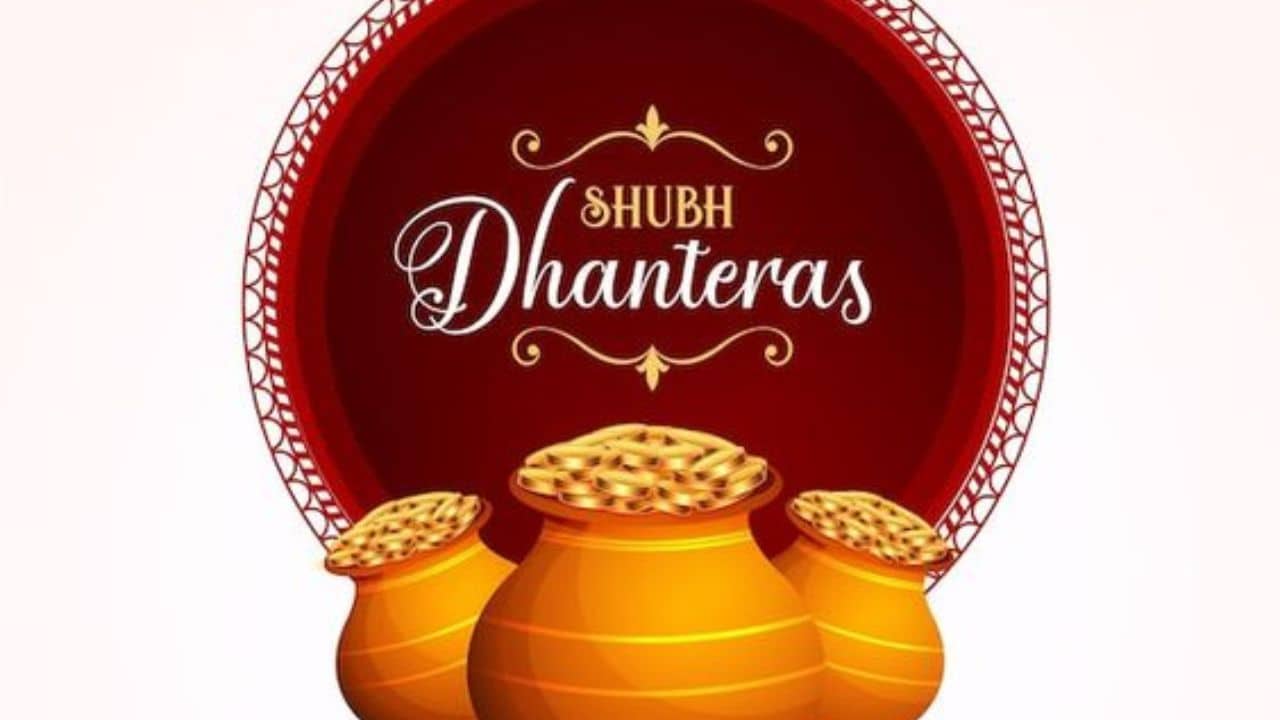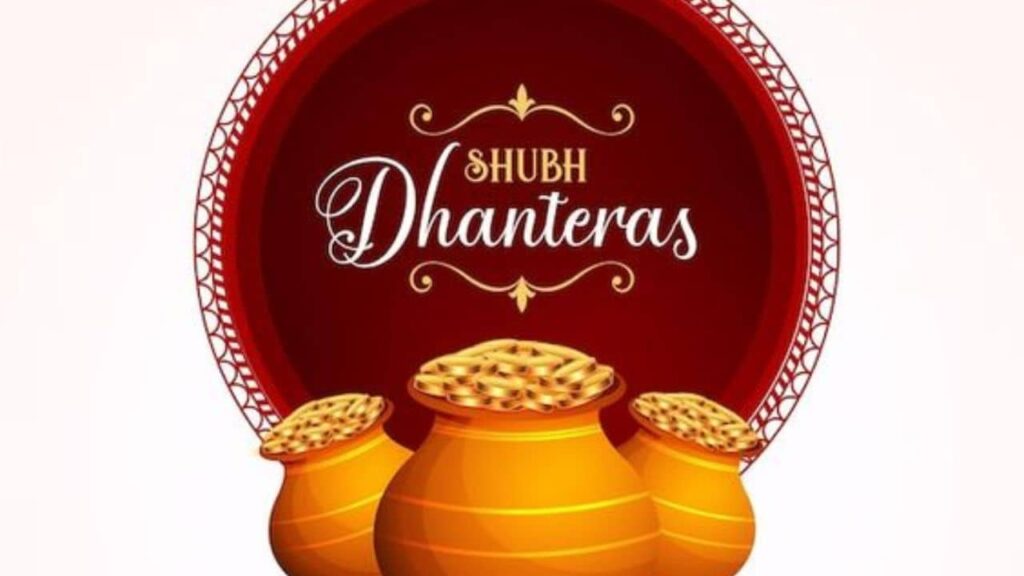 Here, we've shared full information regarding Dhanteras 2023. So, keep reading this article completely.
Dhanteras 2023 Date and Time
In the year 2023, Dhanteras will be observed on 10th November 2023. The most auspicious time for conducting the Dhanteras Puja is during the Pradosh Kaal, which commences after sunset and spans approximately two hours and 24 minutes. Generally, the Dhanteras Puja Muhurat falls within this period, but it's advisable to consult your local Panchang or a knowledgeable priest for the precise timing in your region.
धनतेरस कब है 2023?
इस वर्ष यानी 2023 में धनतेरस 10 नवंबर 2023 को है | इसके अलावा, मुहरत का समय भी इस लेख में नीचे दिया गया है |
Dhanteras 2023 Muhurat Time
On November 10, 2023, Dhanteras Muhurat will be from 05:47 PM to 07:43 PM.
Pradosh Kaal – 5:30 Pm to 08:08 Pm
Vrishabha Kaal – 5:47 Pm to 07:43 Pm
Trayodashi Tithi begins – At 12:35 pm on November 10, 2023
Trayodashi Tithi Ends – 01:57 pm on Nov 11, 2023
Puja Vidhi (Rituals) on Dhanteras
The Dhanteras Puja is performed with utmost devotion and adherence to customs. Here's a customary Puja Vidhi that one may follow –
Purify your home and the Puja area. Embellish the entrance with vibrant Rangoli designs and gleaming Diyas to welcome Goddess Lakshmi.
Set up an altar or Puja space. Position an idol or image of Goddess Lakshmi on a clean platform and adorn it with flowers, grains, and incense. Illuminate Diyas and offer haldi, kumkum, sandalwood paste, and flowers to the deity.
Before initiating the Lakshmi Puja, conduct a Ganesh Puja as Lord Ganesha is revered as the remover of obstacles. Offer Durva grass, Modak, and red flowers to Lord Ganesha.
Perform the Aarti of Goddess Lakshmi and Lord Ganesha. Recite sacred mantras dedicated to Goddess Lakshmi, seeking her blessings for wealth, prosperity, and well-being.
Illuminate Diyas across the house to dispel negativity and invite positivity. Present traditional sweets and delicacies as Prasad to the deities and distribute them among family and friends.
It is a customary belief to acquire new metal items, particularly gold or silver, on Dhanteras. This act is considered auspicious and signifies the invitation of wealth and prosperity.
Traditions and Significance of Dhanteras
Dhanteras bears cultural significance beyond the Puja rituals. The term "Dhanteras" is a fusion of two words—'Dhan' meaning wealth and 'Teras' meaning the 13th day in the lunar fortnight of the Hindu calendar. It is believed that purchasing metal items on this day brings good fortune and prosperity.
The festival also narrates the legend of King Hima's wife, whose intelligence saved her husband from a prophecy of his death. She kept him awake through the night by placing gold ornaments and Diyas in a heap, thereby preventing Yama, the god of death, from entering their chamber.
Popular Places to Purchase Gold And Silver On Dhanteras 2023
Here are some popular places where you can consider purchasing gold and silver on Dhanteras 2023 –
Jewelry Stores – Visit renowned jewelry stores and outlets in your area or cities known for their quality and authenticity. These stores often have a wide variety of gold and silver ornaments, coins, and bars that are certified for purity.
Local Markets – Explore local markets or specialized Dhanteras bazaars that spring up during the festive season. Here, you might find a diverse range of gold and silver items at competitive prices. Ensure you buy from trusted and established vendors.
Online Retailers – Many established jewelers and e-commerce platforms offer the convenience of purchasing gold and silver online. Reputable online retailers often provide certified products with the convenience of delivery to your doorstep.
Government Authorized Outlets – Consider buying gold and silver from government-authorized outlets, such as MMTC (Metals and Minerals Trading Corporation) or authorized banks. These outlets typically sell hallmarked and certified products.
Special Dhanteras Sales – Keep an eye out for special Dhanteras sales and offers at jewelry showrooms, especially during the festive season. Many stores introduce discounts, attractive schemes, and special offers on Dhanteras.
Pawnshops or Resale Markets – Some individuals opt to purchase second-hand or pre-owned gold and silver from pawnshops or resale markets, especially if they're looking for a good deal. However, ensure you verify the purity and authenticity of the items.
Gold and Silver Investment Platforms – Consider investing in gold and silver through investment platforms that offer digital gold or silver schemes. These platforms allow you to buy small quantities of gold or silver in a hassle-free manner.
If you want to get more useful information like this, keep coming on BiharJobPortal website.